MERCABIO, AS INDUSTRY,
is an export cooperative of Spanish ecological citri which is situated in the province of Almería, in the Valle del Almanzora ( within the Cantoria municipal area). In this industry, all the available production for the foreign market is handled.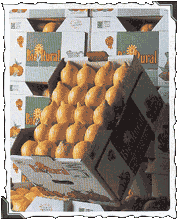 One of the plantations is located in the Valle del Almanzora (Cantoria) and the second one is in the inside area about 500 meters above sea level, in the Sierra de los Filabres (Hill Farming).
Emphasizing the fact that our trees have been cultivated with an ecological system from the same day of its sowing, that all our varieties are past heritages, not having accepted genetically modified varieties and, finally, that our plantations are totally isolated from conventional farming areas in order to avoid possible infections.



The elimination of weed is carried out with the traditional system of reaping. In the fight against plagues, only natural predators are used and never chemical products.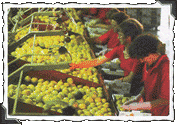 The president of this cooperative, Jesús Serrano Pardo, started working in Organic Farming in 1985. From 1994 MERCABIO is established to market the obtained productions of oranges and lemons.
MERCABIO, with the brand BIO-RURAL, markets lemons, oranges,orange and lemon peel since 1999, being nowadays one of the biggest farms of ecological lemon production in Spain E. U.